Center for Advanced Cosmetic Dentistry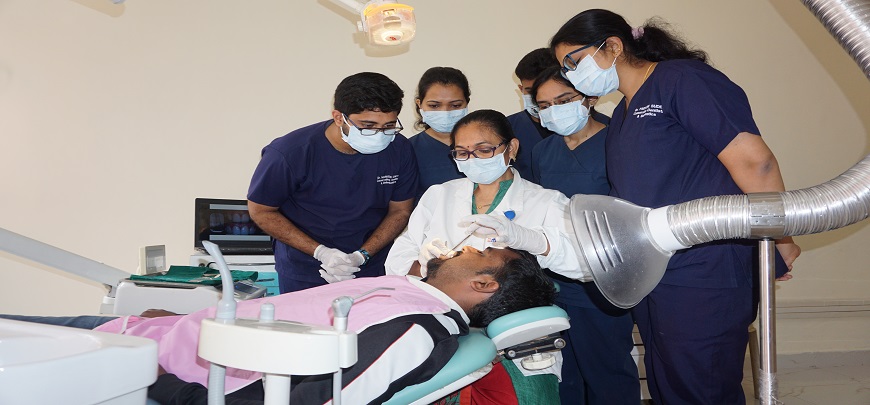 The center deals with rendering of beautiful smile by restoring the color of the tooth, basically carried out for discolored front tooth by bleaching, veneers, laminates and zirconia crown. Contour and midline diastema is also corrected using the advanced tooth colored restorative material. Fractured fragment ortooth is managed with conservative skills by reattaching the fragments to retain the natural smile. The center also deals with developmental defects and managing the gummy smiles along with different specialties under one roof.
The center has access to resources such as an operating dental microscopy,digital smile designing, advanced restorative material along with highly skilled staff.
"Your Smile. Our Passion. your life. We are created to create Beautiful smile"