Center for Advanced Care of Dental Trauma in Children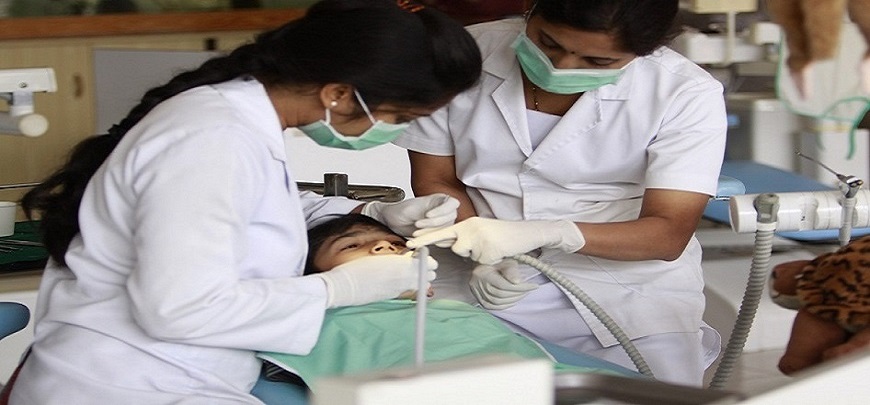 "Center for Advanced Care of Dental Trauma in Children" is a highly fortified center situated in the Department of Pediatric and Preventive Dentistry, JSS Dental College and Hospital, Mysuru. The Center is equipped to provide comprehensive emergency dental trauma care services to children suffering dental traumatic injuries. It provides an in-house multi-specialty team of doctors; advanced equipment and facilities for Emergency and Long-term Management of Dental Injuries in child patients, 24 hours-a-day, seven-days-a-week.
The goal of this expert trauma center is to provide treatment to a child within 30 minutes (Platinum Hour). It has robust and reliable communication facilities ensuring dynamic trauma care delivery without delay. "The Trauma Team follows the world renowned International Association of Dental Traumatology Guidelines for the Management of Traumatic Dental Injuries. It is well-equipped with latest technologies and a personnel task force to provide seamless access to care.
Managing traumatic injuries in immature teeth is extremely challenging due to compromised crown root ratio, thin root dentine walls and wide-open apex lacking an apical stop against which root filling materials can be condensed. However this center makes every possible effort to preserve the immature permanent tooth to ensure continued root development by regenerative endodontic treatment as we believe that the immature permanent tooth has considerable capacity for healing after traumatic pulp exposure, luxation injury, or root fracture.Out center also provides post-trauma rehabilitation facility for ensuring complete aesthetic and functional restoration. It also provides services like prevention and management of athletics-related oro-facial injuries (sports dentistry).